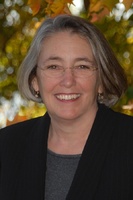 I'm Sandy Berkenbush, co-owner of Stone Ridge Properties and a lifelong West Newbury resident. I have been selling real estate for 21 years, with a focus on the Merrimack River communities that I have come to know so well. I am a certified as both a Residential Specialist and a Buyer's Rep. My 39 years of marketing and direct sales experience helps me give you the best service possible in selling your home, or finding the right home and negotiating the best deal.
Community is so important to me. That's why I am an active member of the Newburyport Chamber of Commerce, the Massachusetts Association of Realtors, and the National Association of Realtors. I also serve on the Board of Directors for the Blue Ocean Society and the Pentucket Educational Foundation. In the past, I've been a member of West Newbury's Planning Board as well as the Open Space Committee. I've also sponsored the Dana Farber Marathon Challenge (1994‒2010) and participated in the Veterans Memorial Building Fundraiser (2008‒2009).
An annual event that I organize, the Cruise for a Cure on the Merrimack River, has helped raise more than $200,000 for the Dana Farber Cancer Institute. Aside from fundraising, I enjoy skiing, kayaking and gardening.